Top 5 travel hacks for a bucket list in 2020
This post contains affiliate links. Please read my Disclaimer for more information.
5 Hacks For Travelling On A Budget
In this article, I will be sharing with you an easy 5 hacks to travel on a bucket list in 2020.
For any traveller these 5 bucket list friendly hacks will make your trip much more enjoyable while reducing the potential expenses of your fun.
Travelling is so exciting with new places to scout and be grateful for.
It feeds the soul to explore more cultures and countries which makes us happy as humans.
"THE WORLD IS A BOOK AND THOSE WHO DO NOT TRAVEL READ ONLY A PAGE." ~ SAINT AUGUSTINE
According to ABC Australia, a total of 10.5 million Australians leave to travel overseas.
The number increases by nearly 6.9 percent each year.
Having fun costs money! Sometime a lot.
For anyone preparing for a trip, the number one preparation that most of us must keep in mind is money.
Before travelling you must manage your money to optimize it for the whole trip.
So, you can enjoy your adventure whilst still having money aside in case of an emergency.
Using strategic Hacks to travel on a bucket list.
Staying on a budget while overseas is hard in fact many people chose to live below their means so they can afford to go to a certain place.
Benefits of solo travelling
Everybody has their own stuff going on.
The chances of your partner, friend, relative or anyone else having the same time off the same budget, the same desire to go to the same place and many other things lining up are low.
Time is going by and travelling is one of the best things you could do with your time.
Among many other things like working on your passive income empire.
If you simply wait for others approval you will realise that your time is going to waste!
For those of you who are interested in travelling more and you want to see a lot of places.
Ask yourself would you rather go alone or never go at all?
Whether you are interested in solo travelling or there is something else you have been dreaming of doing with your life.
A lot of the time the person who really holding you back is yourself.
The struggles most travellers face
There are hassles that come with travelling that put many of us off.
Those hassles are more common than you might think.
According to many interviews done on travelling.
Those problems were main concerns for every person.
However, in today's article, I will be sharing with you a hack for every little hassle that you may face.
That could potentially save you from it and make your trips more enjoyable in the future.
Overpacking
Over packing our clothes is a problem that many of us face.
When travelling overseas one thing most people want to make sure is, they have enough clothes to wear daily.
So they end up adding more and more (in case of an emergency) ending up over packing their suite case!
This problem occurs especially if you are a fashion guy/girl.
Losing essentials
When travelling especially if you are travelling with minimal stuff, losing something essential can be devastating.
Some of the common ways that you can lose your stuff on a trip.
Is by forgetting them at a place your staying, having something stolen or losing your luggage in transit which is more common than you think.
Expensive flights
Booking a flight is part of any trip and tickets could be expensive, making the trip cost even more.
However, there is a solution for every problem, including this one!
Flying cheap has many factors to consider, one of the them is where you are travelling from.
And where you are travelling to and how flexible are you with your departure airport and destination airport?
The second thing is how flexible are you with your date of travel? The more flexibility the easier it Is to find cheap airline tickets.
Another key factor to finding cheap flights is to find the best booking sites.
On top of that there is also a hack that will make flights even cheaper! Stay tuned.
So, really the secret to cheap flights is combining all those factors into one magic booking strategy.
Dehydration
Flying is exhausting; especially long ones and it is very easy to get dehydrated.
Dehydration is a serious condition. What most people tend to do is pay for water at airports.
Never pay for water at airports because with the hack that I'll be sharing with you today, dehydration will be easily preventable when travelling abroad.
Location and food
Going to a new place in a new country/city can be intimidating.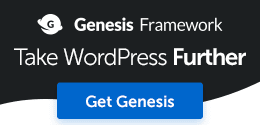 Being familiar with the places and the restaurants takes a while. However, there is always a chance for you to get a step ahead.
Travel problems are more common than you think- things happen, lost luggage, flight delays, illness, and unfortunately even pandemics. such as the current (COVID-19)
For this reason, Consumers Advocate has tried out 15 different industry providers and compared their coverage types, customer assistance services, and of course their prices to help future travelers make a decision for themselves. 
What makes them unique is the fact they analyze the best travel insurance companies, saving you a lot of time and research.
I would highly suggest paying a visit to their website to Protect a carefully-planned trip with coverage, for instance, Delays
Hacks to travel on a bucket list 2020
Never over-pack your suitcase
Roll your clothes instead of folding them. It may sound simple, but it actually saves you space when you roll your clothes all together instead of folding them and putting them on top of each other.
For underwear and socks it is best to put them in a small or medium pouch on top of the rolled clothes to the side.
That way everything stays organized.
Make sure you bring a laundry bag for all the dirty clothes, that way the clothes stay hygienic.
Avoid Losing essentials
If you are worried about losing your checked luggage.
One thing you can do is to plan to travel with only carry-on luggage, that way you have all your things with you at all time.
That's a great way to guarantee that you are not going to lose your luggage.
If that is not possible for you, there is another solution!
Clearly identify your suitcase, find a way to make your suitcase stand out from the rest so that when people are picking up their baggage at the baggage claim they don't mistake your suitcase for theirs.
This can really be anything, like putting a big noticeable sticker on top of your suitcase or a colourful piece wrapped around the suitcase. Anything that can make your suitcase special.
Make sure to identify your bag with your details so if it ever does get lost someone has a way of contacting you.
Get cheaper flight tickets
This is one is exciting especially for someone on a budget or a bucket list. If you want to fly cheap you have to be smart.
Many of the booking sites don't actually show you all of the airfares because some of the fares are so discounted that the booking site wouldn't get any commissions anymore.
So, this is how you can another secret to cheap airfare.
Finding those fares that are not even the booking sites have.
And here I bring to you a website that combines all of those factors into one beautiful packet.
ITA software matrix. This whole website is simple and easy to navigate. It is pretty self-explanatory.
Now here is the underrated hack.
Using the incognito window. Websites have a cheeky way of knowing what they've quoted you in the past.
They will instantly hike up the price when you return back, if you have not booked yet.
In order to make things competitive and cheap, make sure you are browsing on the hush.
Don't pay for water
No matter how thirsty you get, airports know that flight attendants are thirsty and dehydrated.
So, the first thing you usually see at an airport is a machine that charges you money for a water bottle and is usually around $5. This can add up to the expenses.
Bring an empty bottle to the airport and refill it after you've passed through security.

Stay in hostels.
Stay in hostels, Airbnb or try couch surfing
it is a great way to not just save money but also stay in local neighborhoods and get that local feeling that many travellers seek out.
In Airbnb and couch surfing you are in someone else's house.
In hostels, you have access to a kitchen, so you can go to a local grocery store and cook you own food back at you place.
That was the last hack to save you money while travelling.
Anyone could use and benefit from those helpful hacks that while save you some good money.
If you implement those 5 Hacks to travel on a bucket list 2020, you will realise how much money you have been wasting when you could have easily done those things.
I hope you enjoyed and found those 5 Hacks to travel on a bucket list in 2020 helpful.
Now you can enjoy your travelling, spend less and reduce your expenses.
Check out one of my favourite articles on money quotes 2020
If you found this article helpful, make sure you subscribe for more helpful, informative content.